Trust and love.
We've all been down at heartbreak hotel, a bad breakup, a lousy breakup or a  VERY needed breakup. But being cheated on is an entirely different thing. The ones that are cool and careless, don't even see it coming;  the ones that were suspicious and chased it down until they confirmed their dreaded fears waste precious time just to "see it with their own eyes".
I didn't only get cheated on. I got my heart broken by a man that I lived with (yes, actually shared an apartment and I didn't even know) and who all of a sudden got on a plane and left me (no warning, worse than the Post-It guy in Sex and the City), and went off to marry someone his parents had chosen for him, because arranged marriage.
I am Mexican, he was Indian. As much as I want to justify his culture, what he did was cowardly, stupid, and plain assholish. I've met Indian men who would NEVER do that. Ever.
And I don't care if many people say "well, that's the way it happens/ he was in it for the sex/ he couldn't have been with you anyway because you don't fit into the Indian system"… I don't give a fuck. You just don't take someone's heart and rip it apart for no reason. No matter how different your cultures are. 
Anyway, it took me a lot of tears, a lot of weird what-the-hell-am-I-doing/ why-did-this-happen-to-me moments, and an actual trip to India to get over it. When I finally did, I realized that I had no love or hate for the guy anymore, but I hadn't really understood how much it had affected me. Even if I was back on the horse with my self-esteem, my pride and my confidence, I noticed it had taken a toll on something I hadn't even evaluated: my ability to trust someone. 
Two years went by and I was completely absorbed by the whole single, carefree, fabulous twentysomething life, half work and half party. My friends and family were trying to push me to "get out there again" and I had absolutely no time for that B.S.
I was absolutely uninterested in romance. Not so uninterested in sex, as it is in my nature.
Time went by and I met this amazing guy who makes me happy, keeps me on his mind and is sweeter than sugar, but I feel like I am completely blowing it.
 In my defense, I opened up to him. I told him I was still broken, and I needed time to put the pieces back together. We have been dating for a few months now, and I realized that I am not broken inside, but what I have are deeply rooted trust issues.
How do I get over them? 
Once you have been betrayed, it is very difficult to trust someone again. But, if falling into a constant defensive attitude, creates an emotional wall so huge that pushes anyone away.  It is simply not fair to stop trusting someone else for what has happened in the past.
Talk to your significant other
The first thing you have to do is help the other person understand why it is not being easy for you. Try and explain what happened and what you feel calmly and maturely. If it is not easy for you to talk (as it is not for me, I start crying about everything, and that freaks people out) write a letter, record a voice note, text a huge message… But don't make the other person wonder why you push them away. It doesn't matter how new the relationship is, be honest
Recognize your fears
Know what your fears are and look at them face to face: fear of abandonment, rejection, being alone, losing your freedom or identity. Leave denial behind and start doing some real work on yourself. In the end, even if you don't work out, you need to get over it. You need to be ready to take on life for when someone special comes along.
Try not to despair or give up
Do not blame yourself, accept these feelings of uneasiness and fear as natural, do not despise yourself for that. Fear is hard to overcome, it takes time and a lot of work. But do keep in mind that if a person has come close to you and is willing to work through your issues with you, it may be worth to give it a try.
Recognize when a fear is triggered
Knowing where you stand is essential, and knowing exactly what makes you insecure is key. When you realize you react in an irrational way, take a minute to reflect on it. What triggers your inner fears? Is it texts in the middle of the night? Or dinners that extended a little too much?
Don't hesitate to work on and tackle those fears. Be honest to yourself and realize you have to let go. If you are just starting out with someone, realize that person might actually be into you and is getting to know you as much as you are getting to know them back.
Allow yourself to be vulnerable.
Vulnerability is defined as the risk and uncertainty that comes along with emotional exposure. Those who are afraid to love and to be loved are usually always defensive in their relationships. If you want to overcome your fear of loving and being loved, you will have to lower your defenses and be vulnerable to your partner. It may sound scary, but it's an important step to make you feel more comfortable with love.
Stop trying to get betrayed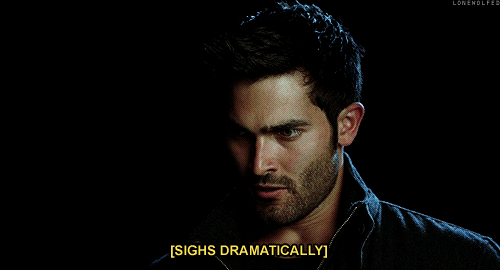 This one sounds kind of obvious, but its the most important one. If you have been betrayed and are convinced that it will happen again, you will make it happen. You will be so alert that any "signal" will denounce "a betrayal". You will se what you want to see. These attitudes will exhaust you and also the other person, who will end up running away, or indeed finding other solutions to distance themselves.
Set your heart free to trust
There are no wrongs or rights in relationships. All you can ever do is let go and have it happen. Unfortunately, guarantees are not included in the relationships. And there are definitely no guarantees in love. We are too complex for that.
Will you get hurt? You don't know.
Will it be worth it? You don't know.
Will it be forever? You don't know.
But… What if it is? 
As for me, I will give myself a chance to figure out if this guy is for real. If I give myself a chance, I might even find real love this time. Or at least, a man who will be honorable enoigh to be honest and not toy with me while it lasts. Either way, I think I am ready to open up again and let him in… Even if it means exposing my heart once more.
Has it ever happened to you? How did you get over it?